All is at Ease with Acton Removals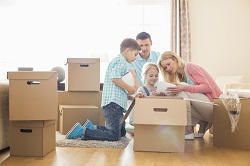 Here at Acton Removals we offer a full range of removal services to customers across West London. Packing, storage, and home and office removals are all available services that we provide. According to statistics, moving is in fact one of the most stressful chores in life. Therefore, we try our best to make sure your move is as hectic-free as can be. Relocating is enjoyable for some, especially for those who are relocating to a nice, new home. It's all the aspects that go alongside moving that is stressful and time consuming. Planning is the first major task and it is a very crucial step if you want your move to go well. We can actually do the planning for you though. Just leave it to us to sort out.
Another difficult and yet essential chore is packing. It seems so easy to some people: a few boxes, a bit of tape and some labels and all is good to go. We wish it were as simple as that. Want the truth? It is not simple at all. Not if you want all of your items to be packed securely so that they don't get damaged or squashed during the transportation. Then, of course, there's the move. There are lots of companies out there that you can choose from but if you hire us you are guaranteed a professional service with a reliable and hardworking team of employees. Each member of team has been working for our company for over a decade now and they are yet to disappoint us. Call us today on 020 8746 9630 and talk to one of our friendly advisers. They will answer all of your questions and lend you some very helpful advice. Let's get started with your Acton Removals.
Time is one of the key elements in moving. And yet, not enough people have enough of it. That is why, quite often, people end up rushing the whole task and that is why it ends badly. Breakage occurs and then stress occurs. However, by hiring a company like ours, you can prevent that stress because we will help you all of the day. There's no need to let it all bog you down, because we will be here to help! Over the years, we have dealt with all types of situations and it is thanks to this experience that we have learned how to handle all kinds of issues that arise during relocation.
Let us tell you more about our excellent staff. We have specific teams for each individual service we offer. We have a team of packers, movers, a team that deal with our storage facilities and last but certainly not least, the administrative team that handle all your queries. Every member of our staff is highly trained to meet the standards we require for our customers. So you're not just letting strangers handle your possessions, you're allowing experts with a vast amount of experience to handle them.
If you need help with the packing, our brilliant team of packers can come and take the hard work off of your hands. You don't even have to be in on the day if you're busy. Simply hand over your keys and we will come to your home, do the work and let ourselves out. All the team is trustworthy and we've had no complaints whatsoever on our staff. In fact, we have been complimented many times on our employees. Customers are always impressed by their manners and kindness. Alternatively, you can self-pack and purchase all the best materials from us. We can supply you with boxes, tape, bubble wrap and labels for excellent prices.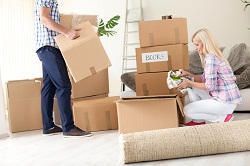 During your relocation, you might possibly find that you are in need of space to store items you don't have room for. There are many reasons why you may opt for space but either way, the most important thing is that you find a service best suited to you. All our storage units are well kept, secure and cleaned often. The units are also well insulated so you don't need to worry about your items getting moldy. Whether you need space for just one day or for one year, we are completely flexible in regards to time limits. We want it to be as convenient as possible for you. After all, we work around you, not the other way round.
There are numerous removal companies out there offering similar services and it makes it hard for you to choose which is best for you. All we can say is that we are completely reliable and professional. A great amount of customers who have used us before were over the moon with our services and we intend to keep it that way.
We are a company based in Acton but we also offer removal services to the whole of the U.K. and overseas as well. Acton Removals prides itself in being one of the most sought after companies in the area and we hope you will be as happy with us as our previous clients have been. We find it a pleasure working with all of our customers and we look forward to working with you too. You can fully rely on us for anything you need and we even offer tailor made packages so that we can cater for your every need. What we have come to learn over the past decade is that each customer has individual, specific needs. Not everyone requires the same service. That's why we have created personalised packages. If you would like more information on our services or if you have any questions you would like to ask, please feel free to call us on 020 8746 9630 and we can advise you on your Acton move. We can even provide you with a free quote directly over the phone. All will certainly be at ease with Acton Removals.