Our Services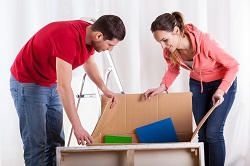 For those seeking a reputable removal company, why not choose Acton Removals? We offer a massive range of services at the most competitive prices. Call us today on 020 8746 9630.
The first step in moving is packing. A task that seems not too important and yet it is in fact one of the most crucial tasks if you want to ensure that your belongings will be kept safely and securely and preventable from breakage. A good majority of people tend to go down the DIY path when it comes to packing because most people feel it will be very expensive if they hire a company to do it for you. However, without the much needed skill and good quality materials, you're poor technique could risk future damage during transportation. May we also inform you that by hiring a professional company like ours you will actually be saving money rather than vice versa. That's because we use only the best quality materials when packing your items and only the most skilled hands deal with your belongings.
Storage facilities are also available to anyone needing space. Many people find that before or after their move, they need more space and aren't able to fit everything they want into their new home or office. By using a storage facility, you can have all the space you like. And, even better, there's no time limit. For just one day or for more than one year, we cater for all your needs. Whatever is convenient for you is convenient for us. All we want is for you to be happy with our service. Some people find they need space when relocating, others need it whilst travelling. Our prices are also completely affordable so you don't have to worry that it'll be out of your budget. Every unit is clean and secure and maintained frequently by our staff. Fire alarms and security systems are within the units as well. We do everything we can to ensure your items will be kept as safe as possible.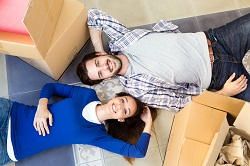 As for your relocation, we offer both home and office removals. We offer a range of different sized vans and Lorries for you to choose from, so it does not matter how many items you intend to move. The moving team is highly trained in handling your belongings and they work efficiently but carefully to ensure that none of your possessions get scratched or broken. Not only does the team transport your items, like many other companies out there, they also help you with all the loading and unloading. And if you want, they will also take each box to their appropriate room. What more could you ask for? With all the know-how and top of the range resources, you are 100% guaranteed a smooth and easy move.
We understand that moving isn't everybody's cup of tea. To make everything less hectic, each member of our team works hard and swiftly to ensure that your relocation goes well. Over the years, we've received a very small amount of complaints and a huge amount of appraisal for the services we offer. We don't want to lose that excellent reputation. Therefore Acton Removals only hires the best employees and only uses the best quality materials for the job. To us, the customer is the king and we do all we can to satisfy them by providing you with a brilliant service that you will find nowhere else. Please call us today and speak to one of our friendly advisors on 020 8746 9630 who will guide you in the right direction and discuss your options. Let's make your Acton removals amazing!