Let Us Handle Your Furniture Removals in Acton for Perfect Results!
Finding Help with Moving Your Furniture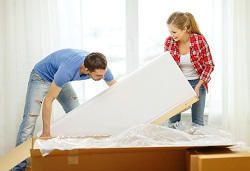 When you are moving home, the furniture is one of the most difficult parts of the entire process. At Acton Removals, we want to make it easier to transport your favourite furniture into the new property. Our furniture removals services ensure that the most expensive, delicate, and difficult to move items are kept safe during transit. If you have a huge amount of furniture, some very expensive pieces, or just want to be sure everything will arrive safe and sound, there's no better option out there. When you need expert assistance with your home removals in Acton, call 020 8746 9630 and talk to our team.
The Best Equipment Is Essential
One of the major problems people encounter with trying to transport furniture to and from their home is the equipment. Having the correct tools at your disposal is often the deciding factor in whether the job goes well or not. We have everything necessary, from the best removal vans for your needs, to the strapping, protective gear, and wrapping needed to cover your furniture along every step of the process. Chairs, sofas, and other items are often some of the most expensive possessions in the house. If you're thinking about furniture delivery in W12 region, then we have the equipment needed to make everything easier.
Safety and Security Thanks To Expert Knowledge
Not only do we have the equipment needed to take your items from one place to another, but we're also brimming with experience. After having worked for so long in the industry, our furniture movers have the knowledge needed to deal with any situation. Is your table too heavy? Is your sofa too awkward? Are you worried about a particularly delicate grandfather clock? Our staff have the understanding required to make relocating these easy. Whatever you're looking for from your furniture removals team in W3, just call 020 8746 9630 now for a free consultation and our experience will make your life that much simpler.
Saving Money with the Perfect Company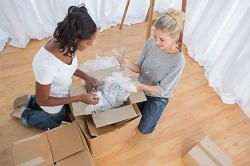 The ideal company will not only do a fantastic job, but they will work hard to save you money too. That's where we excel. Unlike all of the other furniture moving companies in W12 and W3 areas, and beyond, we want to provide a cost-effective option. But this never means compromising on quality in any way. Instead, we have simply reduced the cost that each customer pays. By applying our knowledge to every situation, we figure out new methods of saving money for our customers by providing exactly what you want. Don't overpay for inferior results. Find out today what it really means to save money by giving us a call and receiving a free estimate.
Hire Us Now and Get Your Furniture Relocation Underway
Our team is ready to go and ready to move your furniture straight away. Whether you're moving home or just need some assistance with transport, Acton Removals have you covered. With our mix of expert knowledge, great equipment and a real desire to make every single customer happy, you can relax while your furniture is under the best care. So, if you are searching for the best solution to your furniture removals problems in Acton, there's only one phone number you need to call. Dial 020 8746 9630 now to find out about the many, many options we can offer to deliver exactly what you need. Act now and get a special offer at the lowest prices in the area.